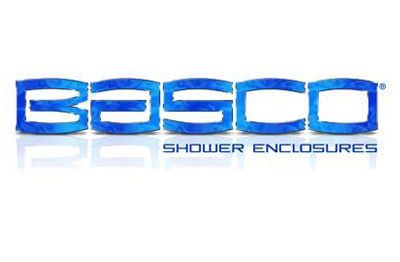 Class & Elegance
Every Basco shower enclosure is designed, manufactured and installed with the goal of creating an oasis for relaxation. Regardless of the enclosure you choose, it will compliment and enhance the look and feel of your space.
Trusted Brand
Basco shower enclosures are consistently rated number one in quality and brand preference. The Basco seal on every door assures you of our promise. When you see the Basco name, you can expect the best.
Precision Engineering
Basco team members fabricate every shower enclosure with accuracy and workmanship. Our shower enclosures maximize performance and durability while looking beautiful.
Premium Materials
Every shower enclosure is manufactured with durable, quality materials. Frames are made of hardened aluminum undergoing an exclusive heat treatment for lasting beauty. The process prevents bending and protects the surface against scratches.
Performance Features
Basco's unique Sta-Kleen track is standard on all sliding doors. The mechanism prevents dirt buildup while keeping water securely within the enclosure. Our swing doors have innovative drip systems and seals to keep water in the shower and off the bathroom floor.
Distinctive Hardware
Door pulls, handles, and towel bars are 30 percent heavier than other brands. All of our hardware is available in our variety of quality finishes.
Glass Options
Basco offers the industry's largest variety of glass options. They're offered in a variety of styles from the open look of clear to the distinctive patterns of rain, etched, fluted or beveled glass. We were the first to use safety-tempered glass, and we continue to provide our customers with this feature, which is five times stronger than ordinary glass.
Complimentary Color
Our finish color options are designed to complement today's most popular faucet and bath hardware. The palette is as diverse as our customer's preferences. From classic silver to the more rustic antique pewter, Basco has a color to transform a bathroom into a spa-like escape. We use our trademark finishing system, Bascoat, to protect the enclosure's luster and shine. This process bakes on a polyester resin, creating an impenetrable moisture shield.
Custom Design
If the bathroom of your dreams isn't in any catalog, Basco's experts will help you build it. With over 50 years of experience, Basco can fit any style and size shower enclosure need. And because of our expertise, you'll have it in days, not weeks.
For more images: http://www.bascoshowerdoor.com/products/photo-gallery.aspx
This is only a small sample of the product line. To look at the complete product line, please visit one of our showrooms today.