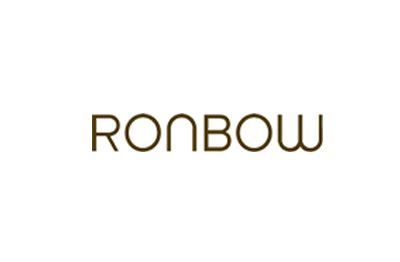 Ronbow was founded based upon a desire to bring together two seemingly contradictory ideals:
Luxury & Affordability. The luxury everybody wants and the affordability everyone needs. As a result,
they created a bath furnishings company unlike any other. One with a simple mission – to deliver af-
fordable luxury to its customers – and a mantra to live and work by.
Ronbow has an extensive collection of styles that you can mix and match to your heart's desire.
From the rich finishes of their Traditions Collection to the sleek lines of their Contempo Collection,
Ronbow has everything you could ever want and need.
Contemporary / Modern Style
Inspired by classic modern appeals, their Contemporary Collection is chic, stylish and features
clean lines. This collection is timeless, stylish and elegant.
Transitional Style
Their Transitional Collection is inspired by the marriage of reserved style and contemporary luxury.
The classic clean lines and elegant styles are a perfect accent to your personal resort.
Traditional Style
Inspired by old-world designs, their Traditional Collection has classic elegance with luxurious
practicality, complemented by functionality and detailed with classic European ornamentation.
Green / Sustainable Style
Inspired by simple natural beauty, their Green Collection is crafted from durable, water-resistant,
eco-friendly Strawboard material. It's your chance to escape and feel the day's stress evaporate
in the serenity of your own private spa.
Modular Style
With design choices to fit any space, their Modular Collection is the perfect palette. It's refreshingly
simple, has an urban practicality, and can be mixed & matched to provide you with a customized
look and flexible functionality.
All items manufactured by Ronbow undergo a thorough 10 Step Finishing Process.
This process ensures a long lasting product with a waterproof, ultra-heavy duty varnish.
Cabinet interiors match exterior finish.
10 Step Finishing Process
1. All surfaces are machine/hand sanded, after which all dust particles are removed.
2. Pre-stains are applied evenly to provide base color uniformity.
3. Products are stained by hand and undergo a slow drying process.
4. Chemical resistant sealer is applied.
5. Sealed products are baked to ensure complete cure throughout.
6. Sealed surfaces are hand sanded with ultra fine sandpaper.
7. Catalyzed varnish and conversion varnish are applied.
8. Products are sanded with fine grit sandpaper.
9. All dust particles are re-moved.
10. Products are quality inspected for cleanliness and smoothness for all sides –
inside and out!
www.ronbow.com