Please note: Showroom visits are by appointment only. Please call to schedule an appointment.
Vineland: 856-692-9374
Somers Point: 609-646-2900
Thank you.
At Ace Plumbing, Heating & Electrical Supplies Inc. we take bathroom design seriously. We specialize in offering the highest quality products and latest trends in the industry. Whether it's a large bathroom remodel or just a new toilet, we are here to help you achieve your goals.
Below are a sample of the major brands that we carry here at Ace Plumbing, Heating & Electrical Supplies Inc.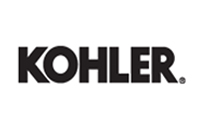 Here at Ace Plumbing, Heating and Electrical Supplies Inc, we offer an array of Kohler products. If its for the kitchen or bathroom, we have the faucet you are looking for.

JACLO, an industry leader since 1961, was one of the first companies to offer handheld shower systems to the U.S. market. Today, JACLO is strategically positioned to continue its tradition of bringing highly-styled shower systems and accessories to consumers.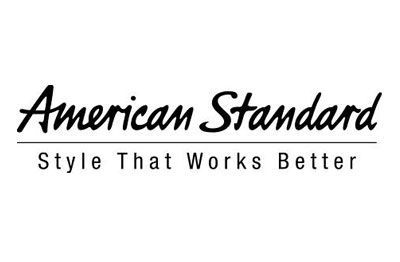 From top to bottom, our toilets stand above the crowd. American Standard has the largest collection of top-rated performance toilets on the market. Large trapways remove bulk quickly and effectively, eliminating clogging. Powerful wash systems flush cleaner and antimicrobial surfaces keep toilets cleaner, longer. Massaging jets, soothing air bubbles and calming lights combine to let you create the perfect at-home spa. Plus, quieter, more energy efficient jets and stay clean features add extra comfort and peace of mind to the experience. Deep Soak™ Drain – The innovative family of Deep Soak™ bath drains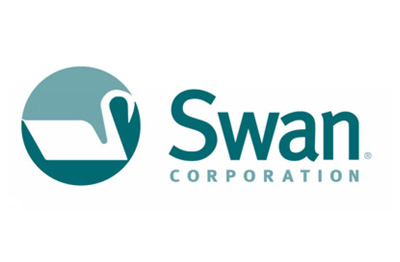 Swan Fiberglass for Bathroom Renovations. For more than 40 years, Swan has created innovative and affordable solid surface products and materials for customers all over the world. In 1987, Swan introduced Swanstone, first with a line of vanity tops and bowls. Swanstone quickly became known for its superior impact strength.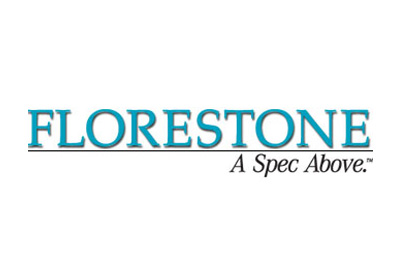 The company was founded in 1947, in Oakland, CA, by Ray and Ann Flores. First known as "Pacific Cement Laundry Tray Company", its sole product was cement laundry trays. Ray and Ann had a simple approach to doing business: "You stand behind your product and you take care of the customers."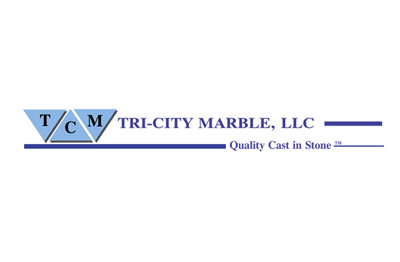 Tri-City Marble has been manufacturing quality cast polymer products since 1976. Located in Allentown, PA they serve wholesalers in Eastern Pennsylvania, New Jersey and Delaware. Tri-City Marble makes standard sizes as well as fabricate custom components for special applications. Come see the latest offerings in our showroom at Ace.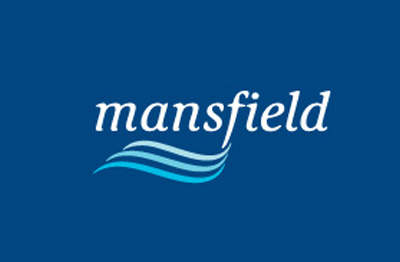 Mansfield plumbing products have style, performance and price. Which are you willing to sacrifice? With Mansfield, you don't have to choose. Their diverse collection of residential and commercial bath products offer the beautiful design and reliable performance of high end bathroom brands at a much more affordable price. Mansfield lets you maintain your style, and your standards.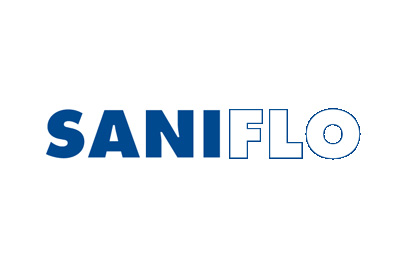 Do you need a bathroom installed in the basement? This used to be a big job involving breaking the concrete floor and installing a sewage ejection system. With Saniflo systems that is no longer necessary. Saniflo allows low cost installation of their Sanibest, Saniplus and Sanitop systems.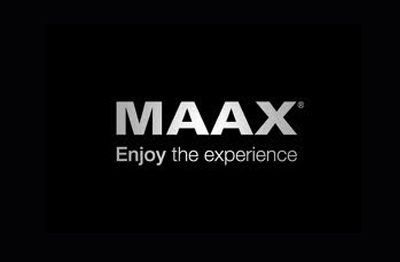 MAAX creates an extensive line of bathtubs and showers that fulfill people's desires from practical and convenient to elegant and luxurious. A leading North American manufacturer with more than 40 years experience in its industry, MAAX`s award-winning products receive regular praise for ease of installation, stylish looks and timeless arti- sanship.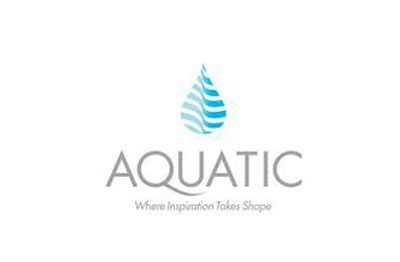 A bathtub can set the tone for the entire space. Especially if it's an Aquatic tub. With an abundance of designs to choose from, all precision-crafted from a durable gel-coat material, the Everyday Series of tubs gives you the options you need to strike the perfect note.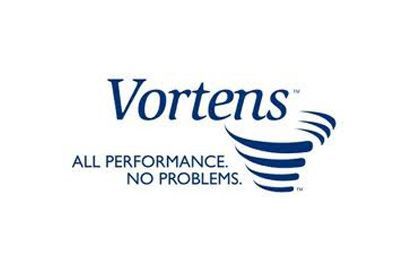 Approved Performance Vortens products are IAPMO/UPC approved, meet or exceed all applicable ANSI and ASME specifi- cations, and are CSA approved (Canadian Standards Association). 2-1/8″ Fully Glazed Trapways Their bowls feature fully glazed, 2-1/8″ trapways designed to pass a full 2″ diameter ball in flush tests.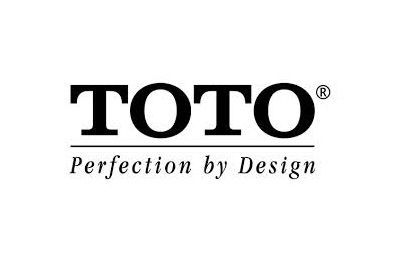 With unrivaled vision and innovation expertise, TOTO leads and never follows in designing, engineer- ing, refining and delivering innovative technology that enhances your daily life. TOTO's innovations translate into the best performance and ecology in the plumbing world. TOTO leaves nothing to chance when it comes to design.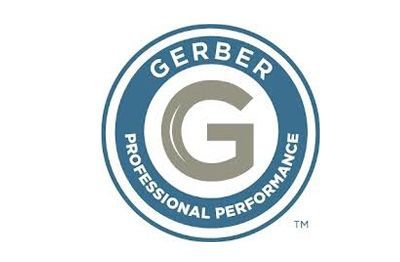 Gerber provides the eco-minded homeowner with stylish, water-conserving toilets without sacrificing functionality. Gerber-voted number one "Best Buy" by a leading consumer magazine for performance and value-offers quality toilets that will flush consistently and will not leak at affordable prices. Gerber meets your demand for sophisticated toilets with multiple-finish options including high-effi-cency toilets.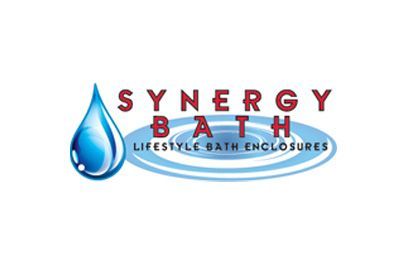 Synergy Bath manufactures a complete line of quality shower enclosures. Their products span a full breadth of options from economical framed shower enclosure to high-end, heavy glass frame-less units and many custom selections in between. Precision and quality are assured as all enclosures are made to order using materials from domestic sources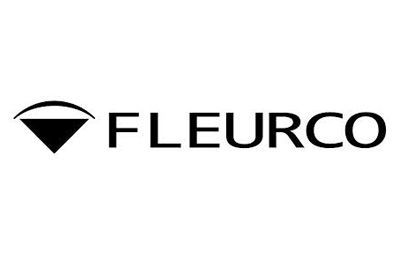 Fleurco specializes in the design of a full range of high end glass shower doors. They rely on the lat- est technology to offer you top quality products. In the industry, they are recognized for our superior know-how and customer service. Fleurco usse holistic design principles where performance, quality, functionality and ultimately, customer satisfaction.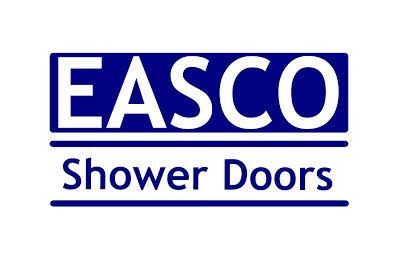 EASCO Shower Doors Company is a full service custom glass shower door and bathtub enclosure manufacturer that has been exceeding expectations since 1960.. Using the latest technology com- bined with Old World craftsmanship their talented engineers can design a shower door for virtually any application.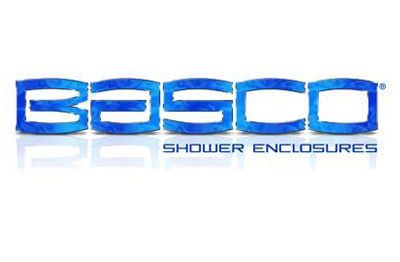 Class & Elegance Every Basco shower enclosure is designed, manufactured and installed with the goal of creating an oasis for relaxation. Regardless of the enclosure you choose, it will compliment and enhance the look and feel of your space. Trusted Brand Basco shower enclosures are consistently rated number one in quality and brand preference.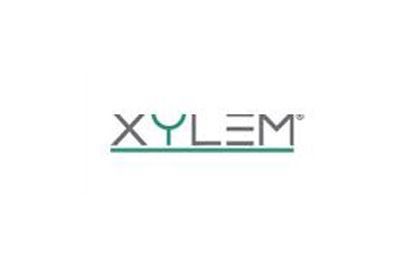 The full line of Xylem Furniture for the bathroom is designed with their fixtures and faucets in mind. Each and every distinguished style of Vanity, Cabinet and Mirror reflects the essence of it's coordinating Bath Fixtures, Faucets and Accessories. Every element of their furniture has been skillfully designed and crafted to create a timeless collection.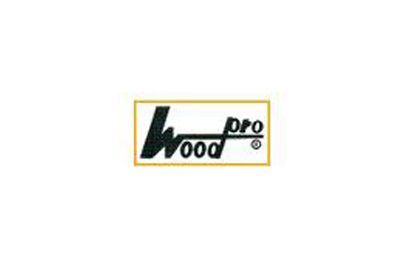 Woodpro celebrates 35 years of crafting Personalized Bath Cabinetry. They offer you a wide selection of bath cabinetry and furniture in selected hardwoods to please every style. www.woodpro.com Please visit our showroom to see the complete line of WoodPro products.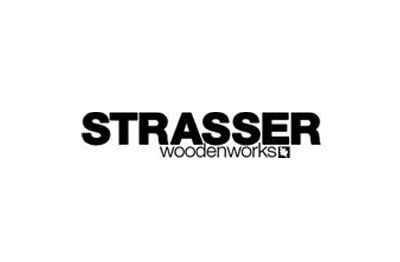 Strasser Woodenworks uses a variety of materials in crafting their products. Sound engineering de- termines which material is best suited for each specific application. This can vary from one style fam- ily to another, one door/drawer style to another, and even from one finish to another.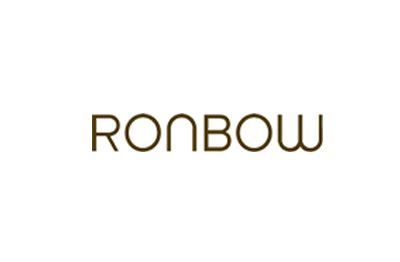 Ronbow was founded based upon a desire to bring together two seemingly contradictory ideals: Luxury & Affordability. The luxury everybody wants and the affordability everyone needs. As a result, they created a bath furnishings company unlike any other. One with a simple mission – to deliver affordable luxury to its customers.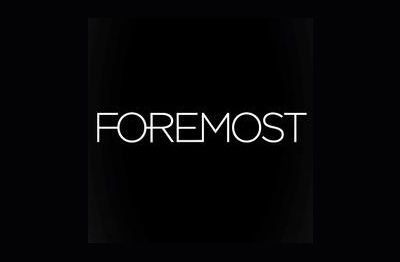 Quality materials, style and innovative design has made Foremost bathroom vanities and furniture among the best in the home products market. Because their furniture has a wide range of styles, they use a broad selection of premium materials that complement and enhance each design. Foremost uses solid wood components, furniture quality MDF and premium plywood construction.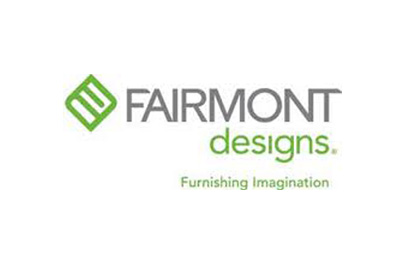 For 25 years, Fairmont Designs has been creating products that stir the imagination and bring life to your home furnishings dreams. Their collections embrace design themes ranging from traditional to transitional, contemporary to rustic; sophisticated to casual. So no matter what your style, you'll find it here. With their professional design and international marketing expertise, you can't go wrong.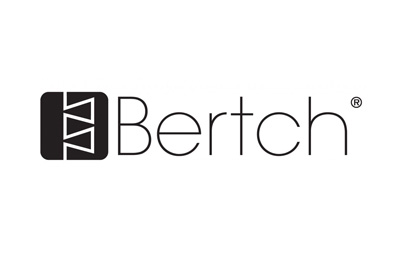 As a fully integrated US manufacturer, Bertch produces their own components. Limited outstheircing combined with backhauling their own materials greatly reduces sulfur oxide emissions. Eco-friendly finishing technology minimizes emissions. Formaldehyde-free adhesives and optimizer technology are elements of their envionmental program. Sawdust has been regenerated for over 30 years to produce both heat and electricity.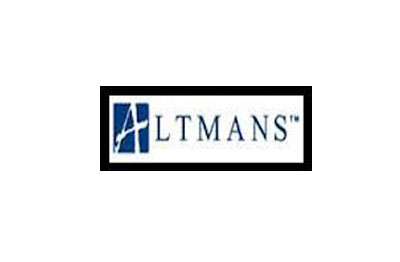 Today, your home is not just a place just to live, sleep, and eat, but a retreat where you can create an intimate and tranquil hideaway, where you can relax, pamper yourself, and find peace of mind. To cre- ate this oasis, you want products that give you high performance and excellent quality.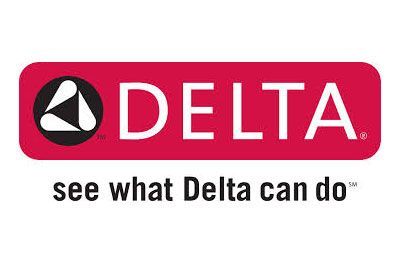 Make your bathroom a stylish focal point of your home with Delta faucets. Choose a style that matches the style of your home or a style from far, far away with styles ranging from a traditional, comfortable space to a cool, contemporary oasis. Get the style you want without sacrificing convenience with Delta's technology.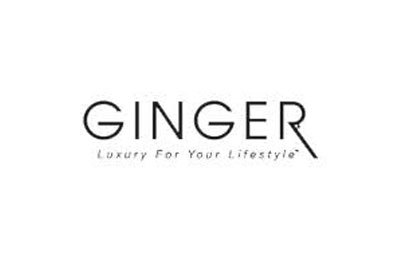 You can find your refuge in the simplicity of order and security. GINGER provides a range of thought- ful products that have been specifically designed and engineered to provide convenience, safety and an attractive environment.GINGER's unique, quintessential designs in solid brass represent the best and most luxurious stan- dards for bath products throughout the world.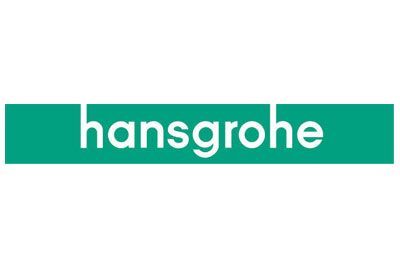 The best ideas for the bathroom – a bathroom that optimally adapts to individuals' needs. Creativity and innovation are at the heart of the Hansgrohe company philosophy. This includes designers who promote forward thinking on bathrooms and develop innovative ideas for even greater bathroom enjoyment and well-being for customers around the world.

For 25 years, the Harrington name has stood for superbly crafted, elegantly designed fixtures for the bath. Finely sculpted with beautiful curves and contours in traditional, transitional and ornate styles, all of our faucets are made of the highest quality materials with exquisite handcrafted finishes.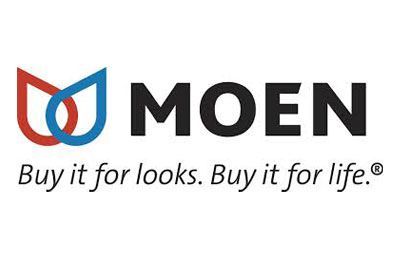 From clean, contemporary decor to Old World styling, Moen has a bathroom collection to suit ever taste. Styles ranging from traditional to modern and everything in between, Moen offers a variety of on-trend finishes and styles including single- and two-handle faucets. All Moen faucets contain a flow-optimized aerator, using less water without sacrificing performance.

Newport Brass handcrafts timeless classics that transform the everyday bath into a beautiful room of distinction. From Art Deco to Victorian, New Classic to Contemporary, Newport offers endless design choices to customize your bath. Design continuity is complete with matched fittings and hardware that complement our versatile collections of faucet accessories.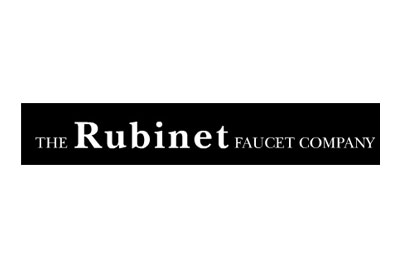 Since 1982 the goal at The Rubinet Faucet Company has been to create products of impressive de- sign and quality. Today Rubinet faucets grace hotels and homes throughout North America–from the Atlantis on Paradise Island, Palmilla in Cabos San Lucas and Turnberry Place in Las Vegas, to homes in some of the most exclusive neighborhoods.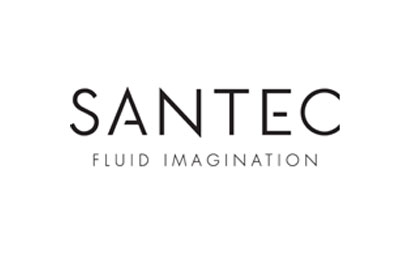 Incorporating equal measures of art and technology, Santec is dedicated to creating innovative bath and kitchen products that meet the highest standards of quality, design, and functionality. The philosophy of "FLUID IMAGINATIONTM," a way of thinking that encourages creativity and the free-flow of ideas, is at the heart of every Santec collection.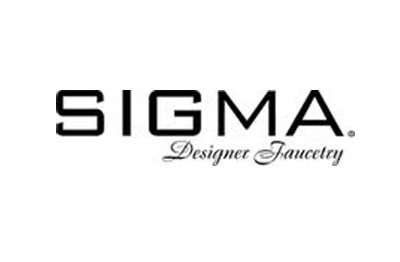 SIGMA believes that it is responsible for contributing to an environmentally sound planet. Their efforts include contributing to clean air, clean water and waste recycling. A very large percentage of SIGMA products are plated on-site, according to strict, California environmental standards.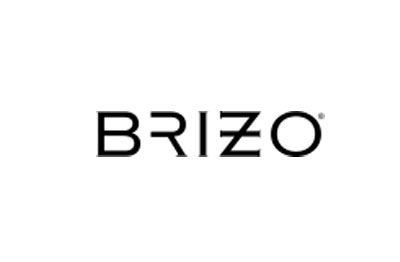 The Brizo® brand exemplifies inspiration, beauty, performance and reliability. It's a premium faucet brand that promises distinctive design, inventive faucets and accessories – pieces that make a fash- ion statement within the home. Rooted in the fashion and design communities, Brizo is the primary sponsor of fashion designer su- perstar Jason Wu. Demonstrative.