Founded in 1977, Deltana is the architectural hardware manufacturer with a proven record for exceptional service and quality.
Deltana inventories America's largest selection of architectural and door hardware in over nine fine finishes made from solid brass, zinc, aluminum, steel and stainless steel.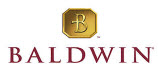 Baldwin Hardware has offered modern luxury to homeowners, architects and designers through superior design, craftsmanship and functionality.  From being the first to forge solid brass door hardware to setting precedence for Lifetime Finishes™, Baldwin is synonymous with innovation and unsurpassed quality.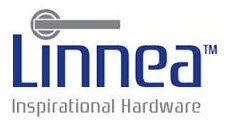 Linnea designs and manufactures fine contemporary architectural hardware.  Linnea integrates refined form and reliable function.  Linnea offers numerous designs for doors, cabinets, kitchens and baths.  The superior craftsmanship of Linnea architectural hardware is evident in the details.  Linnea is dedicated to create innovative designs that will last forever.

Inspired by the heritage of metalworking, CIFIAL utilizes state-of-the-art casting, forging, machining and finishing technology to create luxurious designs ranging from plumbing and bath accessories to door and cabinet hardware with a focus on development and design.
VICENZA
Inspired by old world craftsmanship, each of our solid pewter designed pieces are handcrafted in the USA by our skilled craftsman.  All of our pieces are forged by hand, giving each individual piece its own character.  Choose from many different designs, from the traditional to the more modern taste.  Place your own personal stamp on your home or business with Vicenza designs.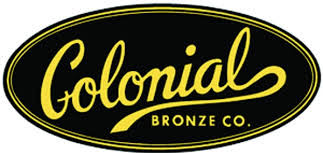 Colonial Bronze manufactures all of its products in its Torrington, Connecticut factory, with the exception of the Traditional Collection, which is manufactured overseas and brought to our facility to be finished. By doing this, Colonial remains in control of the quality and warranty of the product.  Each item is inspected thoroughly to insure that it meets our demanding quality standards. To provide you with the finest quality hardware available anywhere and to insure lasting beauty, Colonial features the exclusive "Finishes for Life, Tarnish-Free Guaranteed" clear coat.

Emtek is dedicated to bringing interesting and well-made hardware back into the homes of America.  The craftsmen at Emtek devote their time to making locks that provide form, function and timeless style.  Emtek offers a simple solution for custom hardware.  From multiple lever and knob choices to a variety of materials and finishes, Emtek provides our customers with a product that is unique to the industry.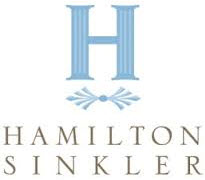 Hamilton Sinkler architectural hardware collections are designed to complement your home with elegance and beauty.  These collections offer a finishing touch to your beautiful home.  Crafted to last a lifetime and designed to accentuate fine furnishings, fabrics and finishes, they become the finishing touch of a well decorated home.

FSB is a company that links the comfort of our product with design and architecture.  FSB combines levers and knobs with top quality locksets for all types of doors ranging from metal, wood and glass.  FSB also offers bathroom finishes in many different styles to accentuate the décor in your home.

Schaub & Co. offers a wide variety of styles ranging from rustic and traditional to casual and contemporary.  Schaub & Co. continues to introduce new designs and finishes to its collections and remains a leader in the industry for its quality products and service.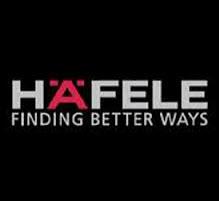 Hafele designs and supplies architectural hardware for furniture, cabinet, closet and sliding doors.  Hafele also provides kitchen and bath accessories along with woodworking screws, connectors and other supplies.  Hafele is a leading supplier for LED and low voltage lighting for under cabinet applications and offers a wide variety of other interior lighting products.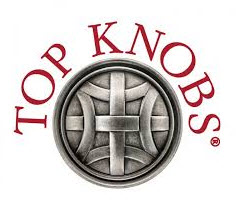 Top Knobs is a leading supplier of both kitchen and bath architectural hardware. Top Knobs takes great pride in their selection, finishes, quality and value as well as offering a lifetime warranty on all of the products provided. With over 2,500 items to choose from, you are sure to find the hardware to set you home apart.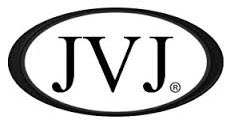 JVJ specializes in bath, cabinet and door hardware with a wide variety of styles and finishes to accentuate your home. JVJ also offers specialty accessories to make your home stand out from the crowd. Through hard work and dedication, JVJ has been able to maintain a personal touch with its customer base knowing that the customer is truly number one.
BOSETTI MARELLA
The designers at Bosetti Marella are not limited when it comes to creative ideas and are leading the architectural hardware industry with their collections and innovations.  All products are registered and patented and "Made in Italy," ensuring quality and excellence in everything they craft.  From traditional to vintage, Bosetti Marella wants to turn the room in your home into an "artistical place."

OMNIA has developed and supplied the industry with architectural hardware that is designed with both style and function in mind. Leading the way through product innovation and a promise to provide personalized customer service, OMNIA has become a name recognized for excellence among architects and interior designers. From cabinet pulls to switch plates, Omnia offers a variety of styles and finishes to give your home that finishing touch.
NOSTALGIC WAREHOUSE
Nostalgic Warehouse door hardware adds the finishing touch of elegance and charm to your home. Nostalgic Warehouse offers a wide variety of unique styles made with top quality materials and superior craftsmanship.  Our products are made to order, which gives the consumer the opportunity to mix-and-match any knob with any style and any finish to create your own unique design.  Nostalgic Warehouse offers the products to help you and your home make a statement.

Schwinn has been developing and distributing decorative furniture hardware for over 80 years.  With great pride in customer service and a devotion to exceptional steps in production, Schwinn is one of the leading furniture hardware manufacturers in the industry.  Schwinn offers over 3,000 products, ranging in form and function, but will also meets the needs of the customer on an individual basis at a moment's notice.

For nearly 15 years, Edgar Berebi has been crafting architectural hardware with the detail and elegance of fine jewelry. All products are made in the USA and many styles and finishes are available to choose from. All hardware is available with or without Swarovski Crystal and customization is available upon request. Edgar Berebi, fine jewelry for your home.
HARDWARE RENAISSANCE
Hardware Renaissance offers the finest quality in forged iron and cast bronze architectural hardware. The designs of Hardware Renaissance reflect an innovative take on classic European, Spanish Colonial, transitional, and contemporary styles.  All hardware and finishes are produced by hand with no molds or patterns with superior craftsmanship.

Topex Hardware is an international company providing high quality decorative hardware products, European manufactured bathroom vanities and Swarovski Crystal bath accessories. Topex architectural hardware is designed to integrate unique forms with sophisticated finishes. Whether you are looking to complement a contemporary, old world or traditional style, Topex Hardware will provide that elegant finishing touch to your home décor.

Acorn is the finest and largest manufacturer and distributor of forged iron builder's hardware in the USA. Acorn is dedicated to providing top quality products, timely delivery and the most knowledgeable and courteous customer service in the industry. Acorn stands behind their products and offers a lifetime replacement warranty on all items.